BRG 2017 Marketing Report and Outlook
It's been a pleasure. The last four-five months have flown by and we have truly enjoyed this collaboration. From a refreshed Coco logo to a new ZOA concept identity, and just about everything you can imagine in between, here is a recap of the work, the successes, and the opportunities still to come!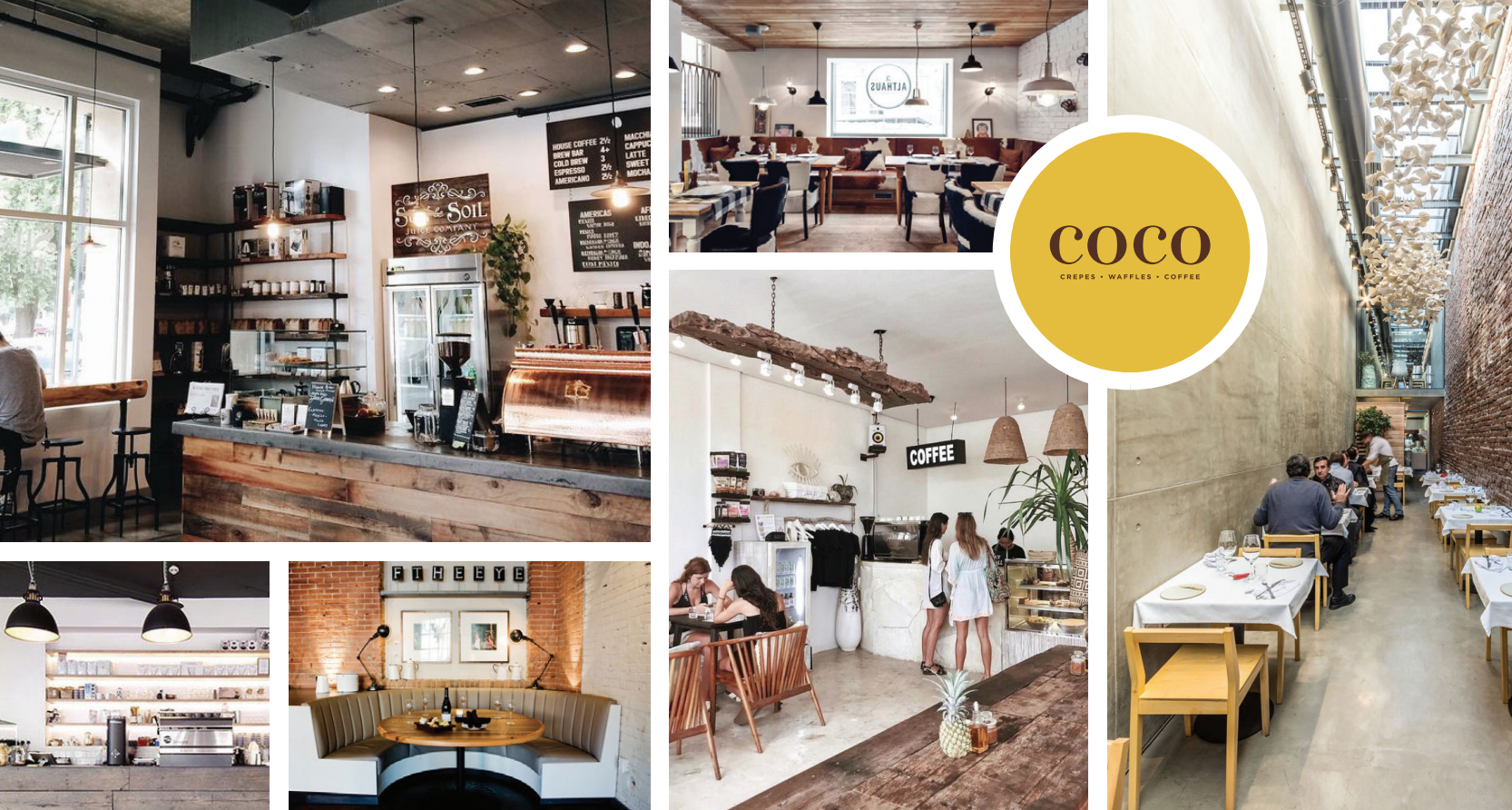 Successes
We did a lot of work and we did it quickly. Our team averaged about 80 hours of work per month working on the Bella Restaurants brand. As you know, there was a pretty long queue of projects and I feel great about our concerted effort to tackle them one by one. Getting work done is a success.
The new Coco brand is still being established, but we've made a lot of progress in a relatively short time. Youssef asked 5 + 8 to make Coco "cool" and we feel that we've injected a youthful and fun energy into the brand. We must be vigilant in reminding everyone to utilize the new brand colors, logos and overall voice.
We have seen growth in email engagement, social media followers and post frequency. The most recent success is when Juli tasked us to focus on Valentines Day. Together, we launched a multi faceted campaign of print, email and social posts directing folks to make reservations. All early indicators from BRG were that the campaign was a success. With an appropriate timeline and shared goal there is no telling what we can accomplish together.
Opportunities
In terms of advertising reach, we're growing and that's great. But, maybe not fast enough. The most obvious solution is a larger financial investment in media. Whether that is social media or some other medium, an established and consistent budget is fundamental to growing our reach.
We can't just grow an audience, we must ensure we have the right audience in place and following our pages. Once we feel like we have that established, we can feel better about asking for their business. Let's decide on a goal and try to get the right audience on board.
In the meantime, we need to post valuable content for our audience. Valuable is not just informative. There is value in funny, heart-felt and just plain visually beautiful.
Lastly, it's often smart to go where it is quietest. We should look at alternative social spaces like Nextdoor or other places which are going to get the best recommendations. We know we have the best crepes in the city, we just need to make sure everyone knows where to get them.